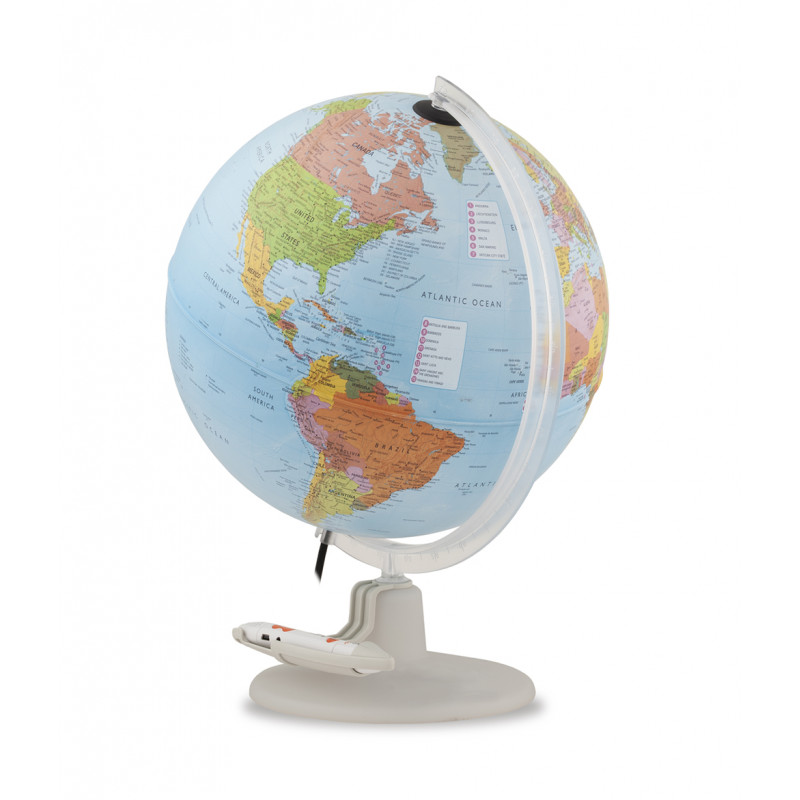  
Earth Globe Parlamondo Ø 30 cm, Physical / Political
Description
The Physical / Political Parlamondo balloon is an informative speech balloon, for children and adults, with an interactive TING pen rechargeable via an included USB cable. In addition, it also includes a board with different games that can be activated by pointing with the talking pen on the top.

The new luminous globe with a talking pencil provides a lot of information through 8 updated thematic menus (*) about the population, name of the country, capital, official language, physical information, political information and important facts of the country. Menus are available in 6 languages: Spanish, English, French, German, Italian and Portuguese.

The Ø 30 cm balloon has an illuminated surface and a heavy-duty plastic base.

(*) Minimum system requirements to download updates: only accessible with PC or Mac and with the following operating systems: Windows Vista, Windows 7, 8 or 10 or Mac OSX from 10.6.